Receive the maximum benefits of Microsoft 365 by supporting the platform, driving consumption, and providing best practice guidance.
Microsoft's 365 platform provides an anytime, anywhere suite of software and services that improve collaboration across your organisation. As a Microsoft Cloud Solutions Provider, we enable you to receive the maximum benefits of Microsoft 365 by supporting the platform, driving consumption, and providing best practice guidance.
Our Managed Microsoft 365 Services provide you with Microsoft 365 licenses along with the expert management of applications. Our specialists handle everything from set-up to migration and training, ensuring your move to the Cloud is simple and hassle-free. With our support, together we can manage the on-boarding and off-boarding of end-users as your workforce requires, this allows you to truly pay as you consume.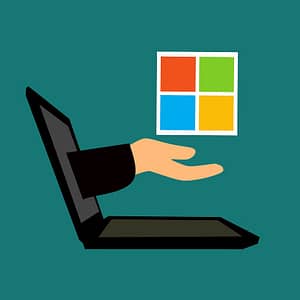 Rejuvenate having been helping companies migrate to M365 for years and offer a strategic migration service that ensures your deployment of M365 will meet your needs.
Our Silver Partner status means that we have the expertise in the tools, the experience to handle your business requirements, and the capability to provide ongoing maintenance and support.
We are also ISO 9001 accredited, guaranteeing the reliability, consistency and security of our data migrations.
Why choose Microsoft 365?
Using the familiar Office apps you know and the power of the cloud, Office 365 lets you work virtually anywhere, anytime, across your devices. No matter how you access and use Office 365, you receive the same seamless experience and enterprise-grade security to protect your business and customers.
There are no big upfront costs and no worrying about upgrades. Just the tools you need to do what you do best. Online or offline, your team can work together to get more done using fully-featured Office apps accessible on PCs, Macs, smartphones, and tablets.
In today's business you need technology to be available around the clock and across multiple devices, to make sure that your business continues to be productive and efficient. Office 365 delivers just that, so that you can then deliver fast, reliable service to your customers.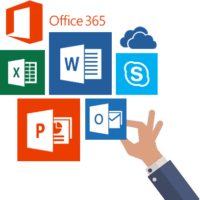 Microsoft 365 provides an impressive list of features and services, far too many to list here. Most of clients tend to use the Small Business range of services, but Microsoft also offer subscriptions for Enterprises of almost any size.
Here's a quick overview of the most important features included in the M365 Small Business Plans:
Microsoft 365 provides businesses which a large set of features to improve their collaboration and efficiency – but M365 does lack some key features. Luckily there's a thriving eco-system of software vendors providing solutions to fill the gaps in M365. We recommend three M365 Add-ons in particular.
Vade Secure for M365 – Provides highly effective protection against email-borne Malware, Spoofing and Spear Phishing Attacks.
Exclaimer Signature Manager – Helps organisations present a professional and consistent brand across all email communications.
Microsoft 365 Backup – Protects your Microsoft 365 Data against accidental or malicious deletion.
You can read more about these add-on services below, or give us a call to discuss the best solutions for your Microsoft 365 Deployment.
Have a question about Microsoft 365?
Let's talk!