We could all use a bit of help from time to time with organising our lives. Thankfully there are lots of handy tools out there. We're going to take a look at two of the most popular calendar apps – Calendly and Microsoft Bookings.
Many organisations worldwide use Microsoft 365 for their email, calendar, collaboration work and so much more. Why is it then that many of us still use separate programs like Calendly when there is a perfectly excellent Calendly alternative right under our noses?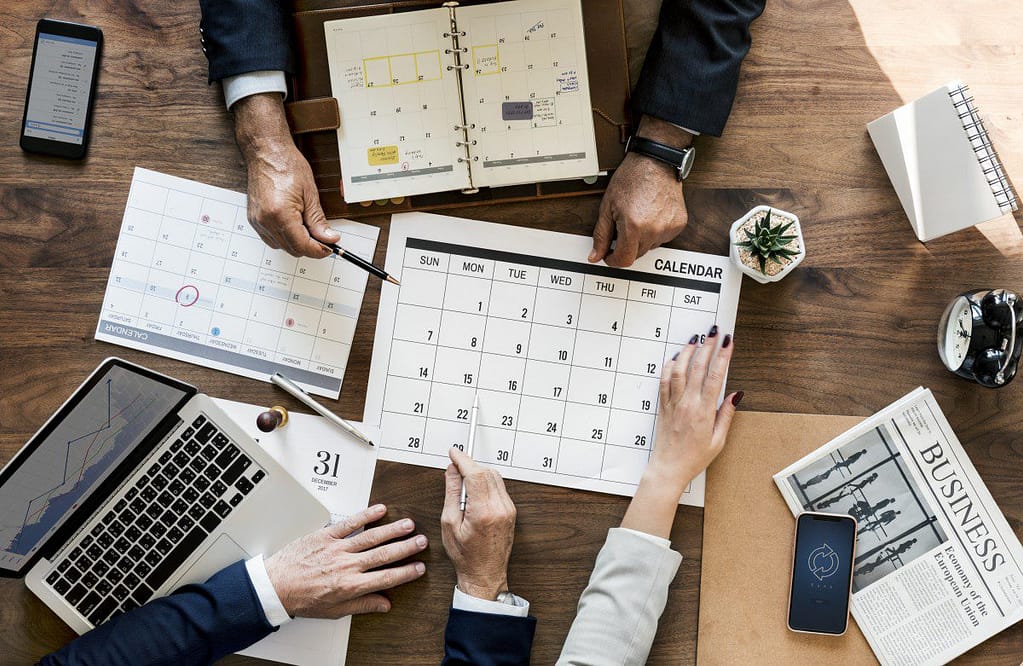 How to use Calendly
First of all, let's take a look at how Calendly works so that we know what we're comparing Microsoft Bookings to.
Calendly is used to track availability, control meetings and manage schedules. You can use different functions to invite groups, communicate with multiple invitees as well as using it on a 1:1 basis inside or outside your organisation.
It pretty much has what you would ask for from a calendar app.
How to use Microsoft Bookings
Similarly, Microsoft Bookings is an online booking and scheduling system that all Microsoft 365 customers can use.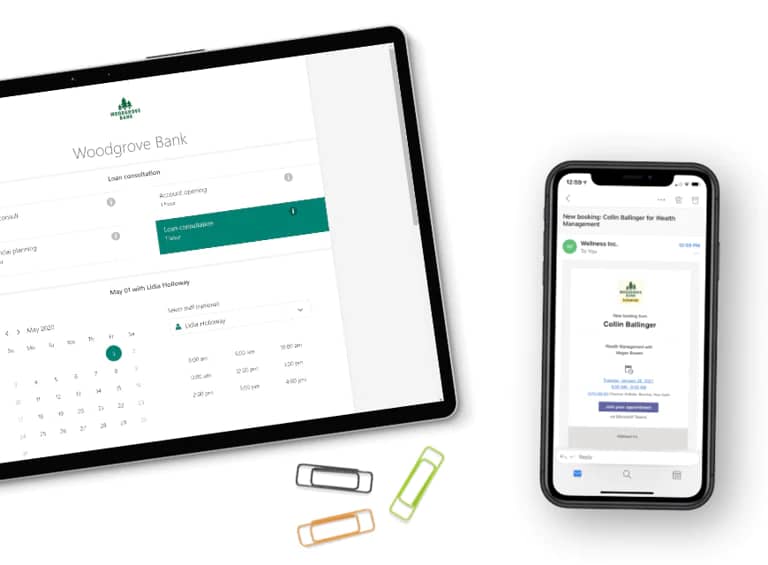 Microsoft Bookings functions as a customer-facing online booking service that allows multiple businesses to be set up and see each other's availability. This means that calendars can be made available publicly so that any customers, clients or colleagues can view your calendar and book an appointment.
There are a few different types of Microsoft 365 packages that you can have, but thankfully Microsoft Bookings can be enabled on any subscription.
Microsoft Bookings vs Calendly
Take a look at our comparison table to find out more about Microsoft Bookings and Calendly pricing, as well as all of the added benefits.
Is Microsoft Bookings a Good Calendly Alternative?
Overall, Microsoft Bookings and Calendly are pretty similar products. However, the added benefits and ease of use for Microsoft 365 users makes it a no brainer.
Why would you pay extra per month for something that you already have that works just as well?
Microsoft 365 is packed full of brilliant tools and useful add-ons like Microsoft Bookings that you might not have known about, that will make your life easier.
If you're a Microsoft 365 user and don't know how to enable Microsoft Bookings, head to the Office support website to follow three simple steps.
By the way, it's worth bearing in mind that if you want to start optimising your Microsoft 365 by using tools like Microsoft Bookings, make sure your subscription is up to date before the changes in October 2020.
If you're not sure that you have the best Microsoft 365 subscription for your specific business needs or are considering making the move to Microsoft 365, then get in touch.